Tunnel Dampers
Halton & Flamgard Tunnel Dampers
Flamgard Calidair's tunnel dampers are rigidly designed and are used to regulate the airflow in transit tunnels. They ensure that the air that is circulating through the tunnel is safe for passenger transit, without excessive build up of exhaust gases. In normal conditions, tunnel dampers control the volumetric air flow in a transit tunnel.
In emergency fire conditions, it is essential that the dampers are there not only for ventilation, but to regulate the fire and the associated smoke and hot gases. Fires in tunnels generate severe smoke which, if not reliably ventilated, could cause those in the tunnel to suffer the life-threatening effects of smoke inhalation. Tunnel dampers can be used in emergency conditions to operate to extract these toxic fumes and smoke away from the critical area as well as providing a fire barrier when closed.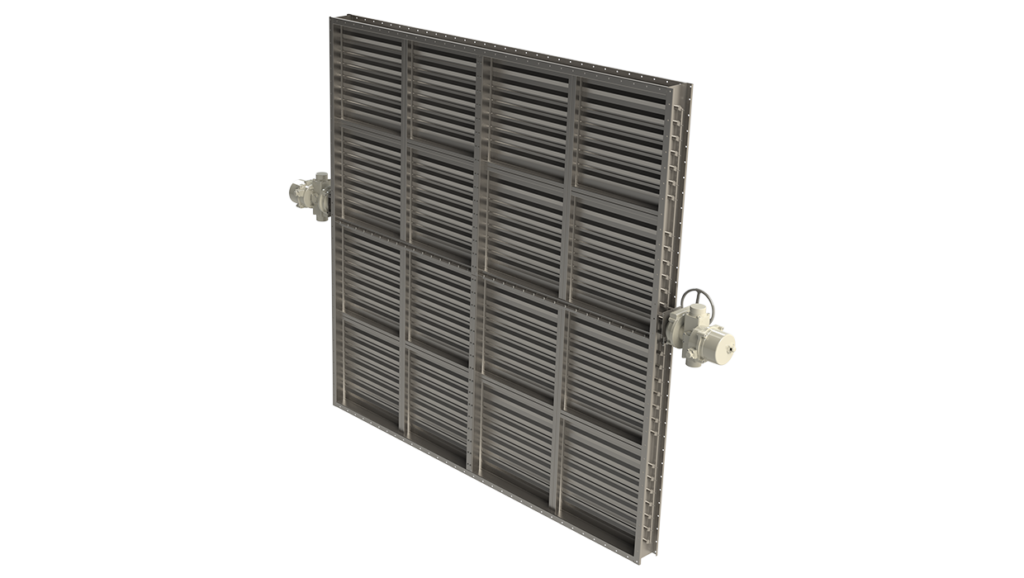 CFD-02TM – High temperature tunnel damper
Flamgard type CFD-02T High Temperature Tunnel Damper has been designed for bolting directly onto walls and floors or bolting or welding to steel support frames. The damper has been successfully tested and operated up to 400ºC for 2 hours. To ease installation these dampers can be supplied with pre-drilled flanges and mounting frames.