Halton offers galley ventilation solution for the 2nd phase of Genghai No.1 marine ranch
Halton Marine had the privilege to supply its galley ventilation for "Genghai No. 1", the smart marine ranch complex in Yantai China
17.01.2023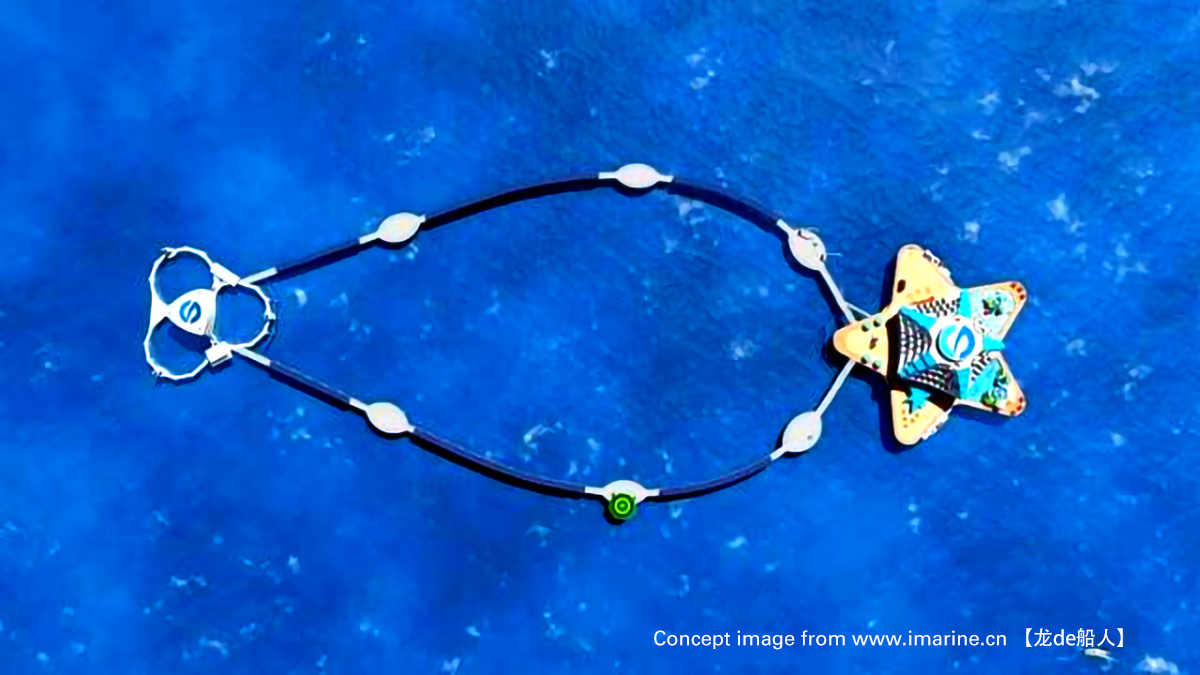 Genghai No. 1, the smart marine ranch complex in Yantai China
Genghai No. 1, the smart marine ranch complex located in the Yantai Sea area of Shandong China, was formally commenced operation in July 2020. It is an offshore facility with multiple applications including fish farming, scientific research, and even recreation. The second phase of the Genghai No. 1 project is currently under construction, and its main platform was launched in February 2022.
The main structure of the second phase of the project is designed in the shape of a starfish, which is connected to the ranch through two covered boardwalks to form the "Ocean Star" necklace shape. Its outer floating deck is designed as a multi-functional area with functions such as reception, recreation, dining, and entertainment.
Halton Marine had the privilege to supply its equipment for Genghai No.1
Halton is privileged to be one of the suppliers of the second phase of the Genghai No. 1 and has supplied our ventilation solutions for its two galleys.
KWF hood equipped with water wash technology automatically cleans the filter regularly without any manual intervention. Its low-velocity make-up air on the front face improves the capture efficiency and comfort for the staff. The UWF hood is Halton's "all-in-one" solution with several unique advantages. Capture RayTM UV technology neutralizes grease, which efficiently mitigates the cooking odors and keeps the plenum and ducts clean.
In addition to the hoods, we have also supplied two PSTs-PolluStop Exhaust Air Handling Unit due to the high emission requirements of the Marine Ranch Complex.
For more information
Claire Yan
Marketing Coordinator, Halton Ventilation (Shanghai) Co., Ltd
claire.yan@halton.com